Mover Bands - Rubber Band Assortment
041130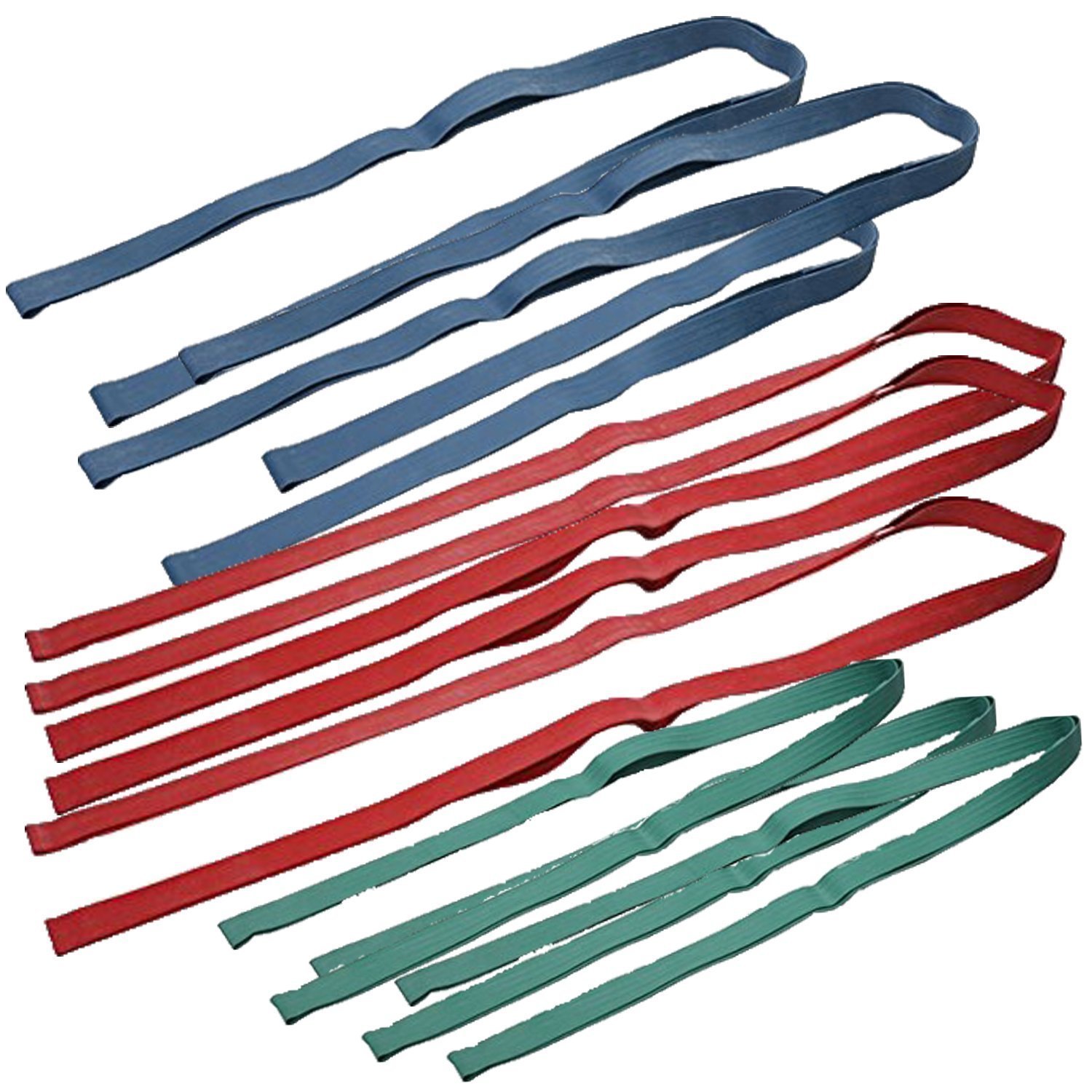 Rubber Band Assortment
Tag-A-Room Rubber Band Assortment, 3 Medium (30 In), 3 Large (36 In), 3 X-Large (42 In), Moving Supplies

Tag-A-Room Buddy Bands. Moving day is just around the corner you double check, no triple check your moving supplies. You count your moving boxes to ensure you have plenty for the move, 30 small boxes, 30 medium boxes, 15 large boxes, 5 x-large boxes, and 3 dish packs. You have 2 cases of packing tape with 2 easy side-load tape gun dispensers. You bought 20 pounds of newsprint packing paper for wrapping knick-knacks, cushion foam and 2 rolls of bubble wrap to protect the china and various other fragile items in the move. You wonder how you are going to secure these pads to your antique furniture to protect them thru them move, remembering the damage that was done to your sisters furniture that was not padded. You know tape wont work BUT Buddy Bands will. These rubber band straps will secure even the thickest pads to your furniture preventing scratches and brakes. But wait you can even use them around your moving box flaps to secure them to the edges while packing. Thanks Buddy Band for making moving easier.
PROTECT FURNISHINGS: Buddy Bands bands can be used to secure moving pads over furniture while moving, when placing in storage, or securing tarps around items outdoors so that they don't get damaged.
REUSABLE: Jobs and tasks that require repeated access to secured boxes can mean taping and re-taping repeatedly. Instead, these big rubber bands are easy to slip off and replace with less fuss.
ASSORTED SIZES: This rubber band assortment contains 9 rubber bands, 3 Medium (30 inches), 3 Large (36 Inches), and 3 X-Large (42 Inches).