Smooth Move Labeling System - 450 Pack
SmoothMove450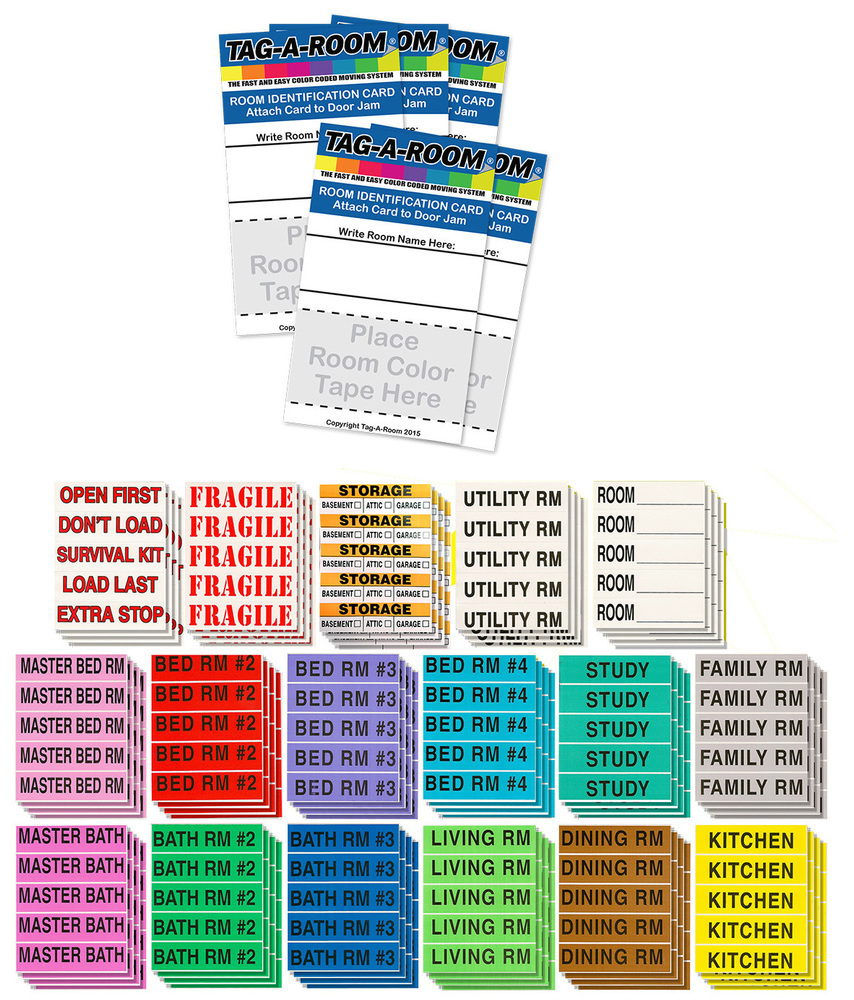 Tag-A-Room Color Coded Home Moving Box Labels with Door ID's, 450 Count Moving Stickers, 1" x 4" Each
Save Time - Less Stress - Make sure your friends and movers know which room to place your boxes in.

Organize Your Move - Place Boxes Quickly - These clear bold printed color coded labels that the guess work out of messy markers

Smooth Move Labeling System includes 800 color coded moving labels, 200 Garage sale stickers, 2 room legend sheets, and 5 door id cards.

These labels have been assembled and package by student's at Providence Place (a non-profit organization providing young adults with disabilities the opportunity to be empowered and gain skills necessary to live a more independent life) in San Antonio, Texas.