Custom Branded - Gift Kits Delivered to You (10 Kits @ $27.95 each)
CBGK-2017-001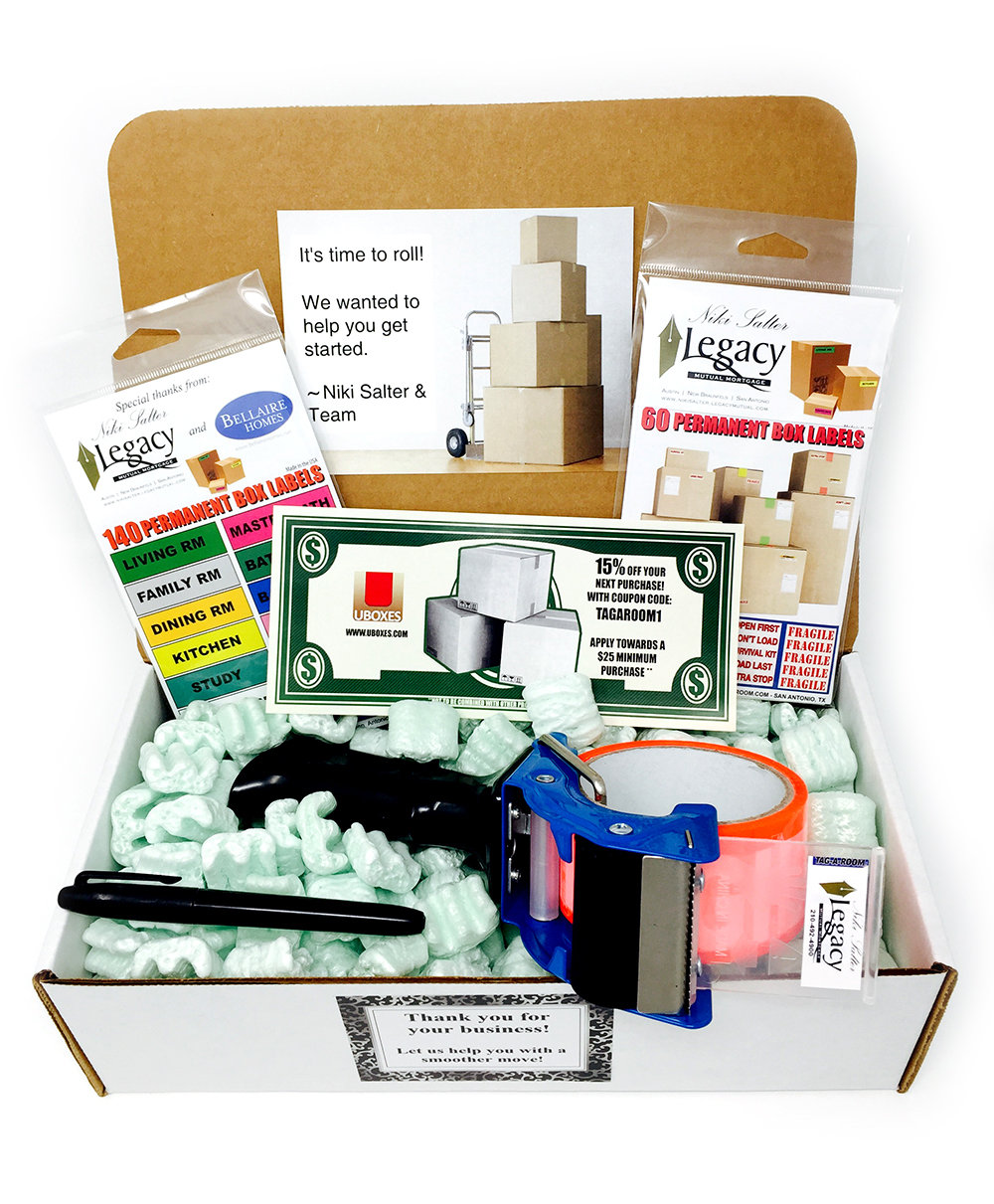 These are great gifts for any client. Well suited for Realtors, Mortgage Brokers, Storage companies, etc.
FREE SHIPPING
We carefully package these items adding your custom branding to the label packages and tape-gun and "thank you" postcard so you can give your clients something truly remarkable to remember you by and these items are things that will actually be useful to them!
This gift kit choice is delivered to your office for you to personally give to your client.
Once you order, we will contact you based on the information you give at checkout with directions on how to give us your logo and text information for us to place on your packages. Or you can email admin@tagaroom.com.
Add your own custom image and text to promote your business.
Includes:
1 Package 140 Permanent Box Labels with YourLogo
1 Package 60 Permanent Box Labels with YourLogo
1 Tape Gun with Your Logo
1 Permanent Marker
1 Roll of Fragile Tape
1 Coupon for Discount Moving Supplies
1 Thank You Card with Your Logo
All Packaged in a Gift Box with Thank You Label