Tag-A-Room® Tape-N-Tag Tape-Gun (Tape Dispenser) with Clear Tape
310030TNT-CLR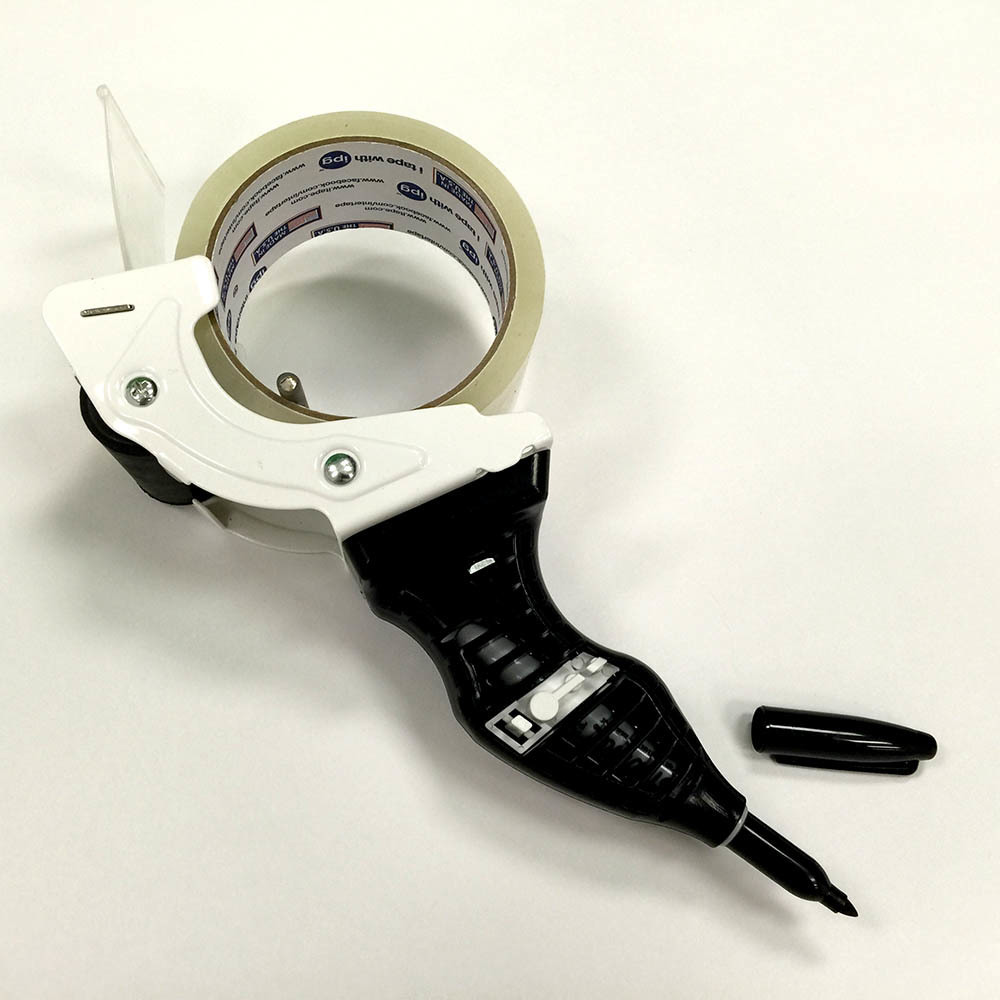 Finally! A Tape-Gun and Permanent Marker Combo for the Masses!


Never again misplace your marker while you tape your boxes. With the revolutionary new, Patent Pending, Tape-N-Tag Tape-Gun/Marker combination system you have both items readily available at your finger tips.
Tape Gun with 1 Roll of Clear Packing Tape 2x 55 yard 2"
No more fatigue with this tape-dispenser! We've ergonomically designed the handle for a universal and comfortable fit into the palm of your hand. Tape and write all day without the strain.
Package includes a roll of clear tape. What a deal!
Easy Load 2" Tape Hardware
The Tag-A-Room® tape gun (tape dispenser) is our high quality tape dispenser to use with our tape system or any other packing tape.